Tag: No Gallbladder & Drinks
We had our company outing at Mantayupan Falls in Barili last June 3, 2012. It was a planned event as the company owner is scheduled to go back to Bend, Oregon, United States by June 11, 2012.
But bringing, buying and even drinking tequila was not part of the plan. It suddenly came into picture when my officemate suggested in buying a tequila when the van that the company rented stopped at a gasoline station in Gorordo Avenue. Then another officemate suggested to buy the tequila in Carcar City instead because we will be buying our food there.
When we reached Carcar City, the van parked at a gasoline station. My other officemates disembarked to buy food – chicharon baboy, lechon manok, and puso`. I also stepped out and went inside the gasoline station's shop to check if they are selling tequila.
---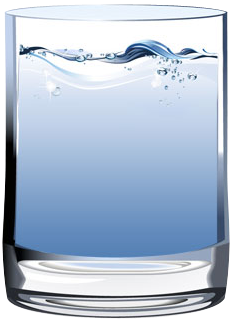 My officemates have coffee on their desk to fight yawning and get some energy boost. It's free courtesy of the company that we work for. And I really love the smell of the newly prepared coffee especially the pure black coffee.
Although the 3-in-1 coffee packs have their own flavors and aroma as well, but it can't be compared to the pure black coffee.
Even before my gallbladder was removed, I am not into coffee. I usually get an upset stomach every after cup of coffee. Bo's Coffee, Coffee Dream, and Starbucks can't get into my nerve either brewed or cold. So, I end up drinking tea.
On my desk, a mug of water is my companion. A cold water is enough for me. I usually consumed not less than 6 mugs of cold water for the entire 8-hour work.  And I think its enough to get me hydrated for the whole period. Not to mention that it acts as cleanser, more commonly referred as the universal solvent – the water.
---
Kefir and Probiotics – No Gallbladder
Few days ago, I received a message from a person named Syl with a subject line of: new found relief from no gallbladder symptoms. He/She mentioned Keifer, which I think he/she refers to the ready-to-drink Kefir as he/she also mentioned probiotics.
---